In January 2007, former U.S. Marshals Service Director John Clark announced the decision that Fort Smith, Arkansas would be the home of the U.S. Marshals Museum. This exciting announcement culminated a highly-competitive site selection process that spanned several years. The dedicated group of volunteers who had represented Fort Smith throughout this selection process had work incredibly hard to earn this honor for our community.
With the site designation in hand, the work then expanded and escalated. Bringing this Museum to life has required the endurance and unwavering dedication of: the Museum staff and Board of Directors, Museum Foundation staff and Board of Directors, our community, and our generous donors.
While the U.S. Marshals Museum honors a federal law enforcement agency, the Museum is not federally funded. Requiring an investment of more than $50 million, this project is being financed almost entirely by the generosity of foundations, businesses, and individuals and supported in-part by local and state government entities. Your financial support would be greatly appreciated.
Our Mission
The Mission of the U.S. Marshals Museum is to serve as a national center of heritage and legacy, disseminate knowledge, and inspire appreciation for the accomplishments of the U.S. Marshals Service.
Our Vision
The U.S. Marshals Museum inspires Americans across the country—both now and for future generations—to live with the core values of the U.S. Marshals Service: "Justice, Integrity, and Service."
U.S. Marshals Museum
MUSEUM STAFF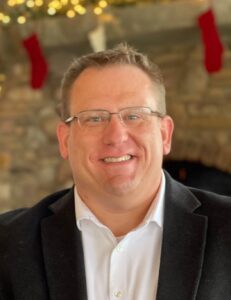 Benjamin Johnson 
President and CEO
Over his 20-year museum career, Ben has served in nearly every capacity within the museum industry. Johnson comes to the USMM from the Putnam Museum and Science Center in Davenport, Iowa, where he was Vice President of Museum Experience. Johnson is responsible for all aspects of museum operations and the guest experience. Prior to Putnam, Johnson was the Executive Director of The Glenn H. Curtiss Museum in Hammondsport, New York. At Curtiss, he grew annual visits and revenues over a successful five-year stint as the Museum leader.
Chief Financial Officer: Tracie Jacobs – tjacobs@usmmuseum.org
Chief Programs Officer: Leslie Higgins – lhiggins@usmmuseum.org
Director of Building and Grounds: Dana Hill  – dhill@usmmuseum.org
Director of Guest Relations: Jennifer Seaton-Rambo  – jseatonrambo@usmmusuem.org
Sales Manager: Satori Evans – sevans@usmmuseum.org
Development Assistant: Casey Faber – cfaber@usmmuseum.org
Marketing Coordinator: Hannah Green – hgreen@usmmuseum.org
Outreach Manager: Veronica Luna-Geels  – vlunageels@usmmuseum.org
On-Site Programs Manager: Cassandra Burkard  – cburkard@usmmuseum.org
USMM BOARD OF DIRECTORS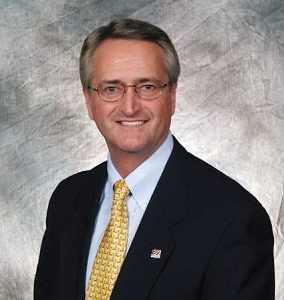 Doug Babb
Chairman, USMM Board of Directors
Joining the Marshals Museum Board of Directors in 2008, Mr. Babb is currently serving his second term as the Chairman of the Board of Directors. Mr.Babb was EVP-Chief Administrative and Legal Officer and Secretary of Beverly Enterprises from 2000-2007 and CEO of Cooper Clinic from 2007-2014. Currently, he is the Managing Director of Babb Strategic Services L.L.C. and an Independent Director on the Board of Directors of El Pollo Loco Holdings. Mr. Babb is also the Chairman of the UAFS Foundation. He and his wife Kathy support many civic and charitable groups in our area.
MEMBERS, MUSEUM BOARD OF DIRECTORS
Dewaine Allen
Trace Andres
Ashleigh Bachert
Geoffrey Deas
Lenny DePaul 
Catherine Foreman-Gray
Christy Ivey 
Claude Legris
Nancy McGillivray
Michael Pearson
James Reilly, Ph. D. 
Terisa C. Riley, Ph. D.
Charolette Tidwell
David Turk
Fred Williams
Scott Zuerker
U.S. Marshals Museum Foundation
FOUNDATION STAFF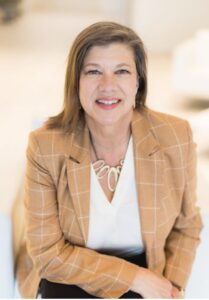 Susan Neyman
Chief Development Officer, USMM Foundation President 
Susan Neyman has a passion for serving the needs of others through a twenty-plus-year career in the non-profit field, including experience in fundraising and executive leadership for causes including cancer support, Alzheimer's, ALS, developmental disabilities, and performing arts. Most recently she was a senior development officer for the National Military Family Association. She was integral in helping raise over $1B for the University of Arkansas' "Campaign for the 21st Century." She holds BSBA in Business Administration from the University of Arkansas, an MBA from the U of A Walton College of Business, and a doctoral degree in Higher Education Administration, also from University of Arkansas.
USMM FOUNDATION BOARD OF DIRECTORS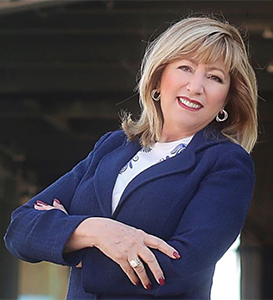 Laurice A. Hachem
Chairwoman, USMM Foundation Board of Directors
Ms. Laurice A. Hachem operates her privately held real estate investment company, SLH Property Management & Services, Inc. with offices in Bentonville, AR and Tampa, FL. Ms. Hachem moved to the Northwest Arkansas area in 2017 and began creating an economic impact for the area through her real estate ventures. While Ms. Hachem is a consummate businesswoman, she is also a generous philanthropist who contributes to many organizations, including the United States Marshals Museum Foundation; is a BWF donor for the American Red Cross; a donor to the UIC Neurosurgeon Fellowship Program; the Boys & Girls Club of America; Mercy Hospital, Arkansas; St. Joseph's Hospital, Florida; and AAO, Arkansas to name a few. Currently, Ms. Hachem sits on the board of the St. Joseph's Hospital Foundation, Tampa, Florida; along with being the Chairwoman of the United States Marshals Museum Foundation located in Fort Smith, Arkansas.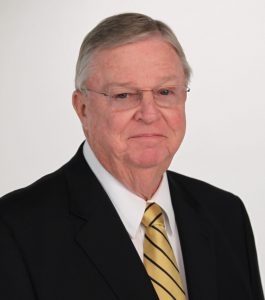 Robert A. Young III
Chairman Emeritus, USMM Foundation Board of Directors
Mr. Young worked with Arkansas Best Corporation for 52 years, serving as President from 1973 to 2004, CEO from 1988 to 2006 and Board Chairman from 2004 to 2016. From 1979 to 1994, Mr. Young also served as the President of ABF Freight System Inc., guiding ABF through a period of tremendous growth that resulted in ABF becoming a nationwide motor carrier.
MEMBERS, USMM FOUNDATION BOARD OF DIRECTORS
Doug Babb
Carl Caulk
Cynthia Coughlin 
Dwight Curry
Megan Goins
Robert Hornberger
Ken Kilgore
Philip H. Merry, Jr.
John Schmelzle