Plan Your Visit to the U.S. Marshals Museum!
NOW OPEN DAILY FROM 9A-5P.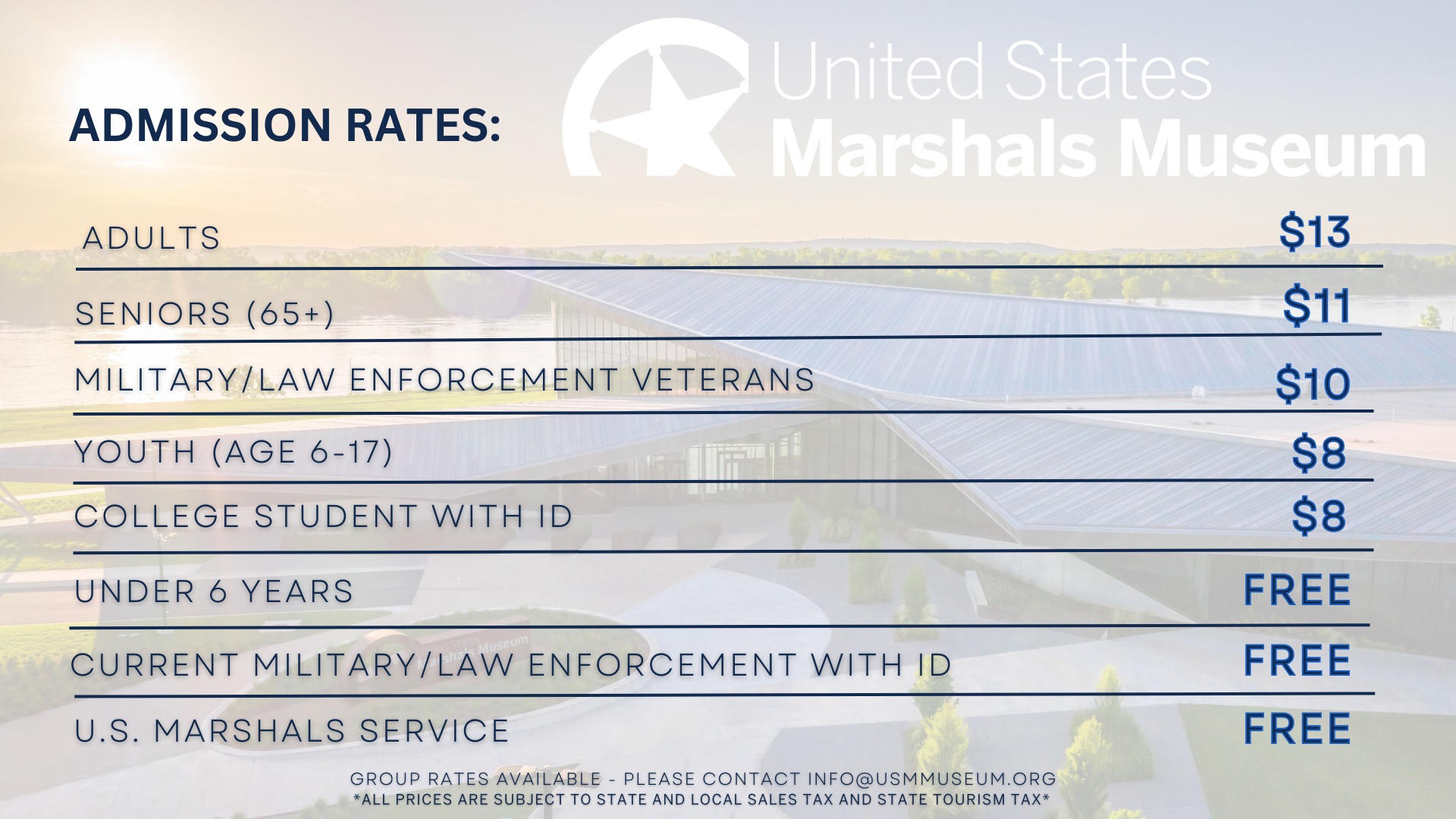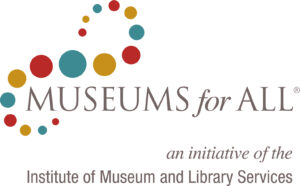 The U.S. Marshals Museum works hard to be accessible to everyone. The USMM offers discounts on admission for guests with SNAP, EBT, WIC through Museums for All.

The Museums for All program allows those receiving food assistance to gain reduced admission to more than 1,000 museums simply by presenting their card.
Admission through the Museums for All Program is $2.50 for up to four individuals.
Visitor Guidelines:
Costumes (including historical and/or period attire) are

NOT

allowed, except by invitation of the Museum. Visitors wearing costumes at other times may be asked to leave. Full face masks and full face paint are not allowed. This rule is not applicable to children 12 and under.

Disruptive or disorderly behavior, including running, yelling, threatening others or fighting, is prohibited.

No tobacco use is allowed inside the building or within 25 feet of any entrance. Electronic cigarettes are also prohibited.

Displaying physical impairment from alcohol or drug use, or the possession, sale, or use of illegal drugs on Museum property is prohibited.

Photography is allowed for personal, non-commercial use, unless otherwise noted.

Children under 16 must be accompanied by an adult at all times.

No eating or drinking is allowed in the exhibit galleries.

Please do not climb on the exhibits.

For the safety of all patrons, only service animals defined by ADA guidelines are allowed in the building. Pets, comfort or emotional support animals are not permitted.

Use of wheeled devices including skateboards, roller-skates, bicycles, scooters, and shopping carts is prohibited, except in designated areas. Motorized ADA assistive devices, wheelchairs, walkers and strollers are exempt from this rule.

No loitering or soliciting

Sleeping or lying down in public areas of the Museum is prohibited.

Bathrooms are for patron use only.

Security guards are on duty. Video surveillance is in progress. No backpacks. All other bags/purses are subject to search. Do not leave bags unattended.

Failure to comply with a reasonable request, expectation or restriction that has been communicated by Museum staff or volunteers is prohibited.