The United States Marshals Museum (USMM) is the newest events venue in Fort Smith and the only one with 180 degree views of the Arkansas River on the riverfront. A brand New world-class, state-of-the-art facility, the USMM is the perfect location for corporate events, luncheons, professional development training, annual galas, weddings, receptions, conference sessions, promos, and more. With intimate spaces of 650 square feet for small gatherings and up to 14,000 square feet for large events, the USMM has the space you need!
As a visitor enters through the Vestibule from the main parking area, the  Atrium is a breath-taking area with its wall of windows showcasing the Arkansas River.  The Atrium features 40-foot ceilings, automatic window shades, dimmable lights, and direct access to the outside patio.  This space allows for nearly 400 people for theatrical seating or for standing cocktail parties, or be used to seat up to 250 people comfortably for dinners.
The West Patio can be used as a stand-alone area for friends to gather for an outside event, or as an excellent addition to the Atrium.  The West Patio is directly outside from the Atrium, providing a quiet view of the Arkansas River.  This space is well used as the cocktail-hour space for guests arriving early for an event to be held indoors, or as a space for party-goers to get outside for a breath of fresh air during an evening's celebration.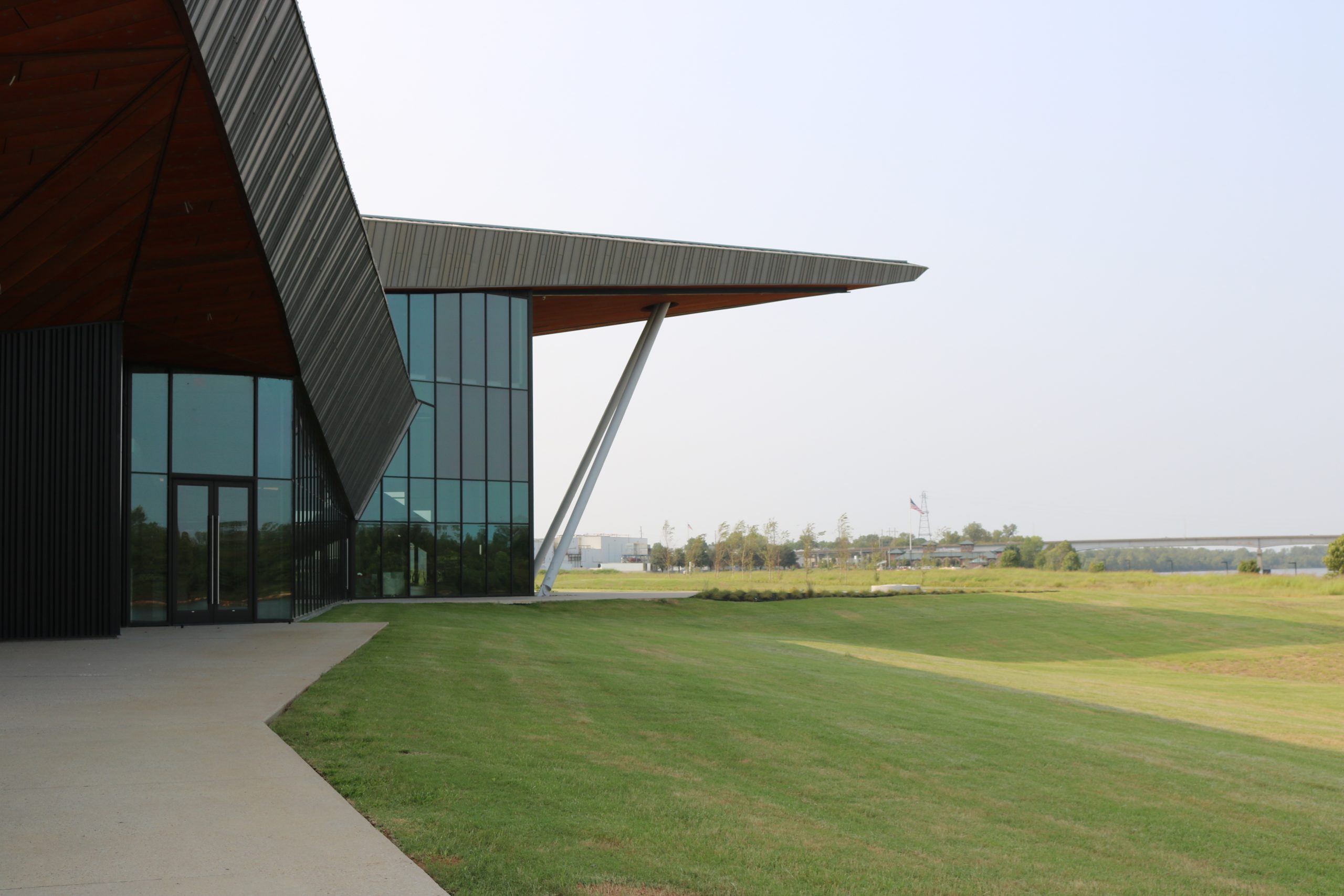 With or without Optional Classroom 1:
With its distinctive name, The 1789 Room commemorates the year President George Washington created the U.S. Marshals Service.  This carpeted 650 square foot room is an ideal space for large workshops or similar events.  The smaller room allows for more intimate dinner events or cocktail parties.  Groups of 130 or fewer would be comfortable gathering in this area.  Amenities include a counter, wet sink, automatic shades, and dimmable lights.  A collapsible dividing wall is available to section away the adjoining Classroom 1 upon the user's request.
Classroom 2, designed as a small instructional space, is idea for the small group.  Amenities include space for 36 or fewer people, a work counter, wet sink, automatic shades and dimmable lights.
Doss T. Sutton Board Room
The Doss T. Sutton Boardroom provides a quiet meeting space for any small group.  The space includes a 14-person board table with chairs.  The room has space for AV equipment (User provided) or additional seating.  Suggested capacity for this space is 25 or less.
For more information please contact our Facility Sales Manager, Satori Evans at (479) 259-2024 or email at sevans@usmmuseum.org.