Upcoming events for 2022!
September 12-16
September 17 is Constitution Day, but each year the USMM celebrates Constitution Week! This year, we will celebrate with recorded readings of books about the Constitution for elementary age students. This event event is currently taking place this week! To register please email cw@usmmuseum.org for more information. 
Bill Cooper's Safe Kids! Fair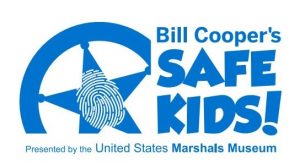 Friday, October 28
3:30 PM – 6:30 PM
FREE & OPEN TO THE PUBLIC!
Bill Cooper's Safe Kids! Fair is an annual event that brings safety related agencies around the community together in one place, where children and parents can meet with them face to face. Families can gather information on subjects ranging from internet safety to fire safety to school safety and more! The Fair is named for Sebastian County Sheriff's Deputy Bill Cooper, a great friend and supporter of the Fair, who was killed in the line of duty in 2016.
Click HERE to view the event flyer!
An Evening in the Past: Abigail Adams 
Monday, December 5
6:30-9:00p
We are happy to announce that our annual An Evening in the Past event will feature Abigail Adams as our presenter on December 5th at 6:30 p.m. Abigail Adams was not just the wife of President John Adams, she was also an early advocate of women's rights and one of his most trusted advisors. In a letter to her husband, she famously implored him to "remember the ladies," as Adams and other founders crafted the laws of the new nation. Guests will enjoy a presentation by Mrs. Adams, as well as a time period inspired menu and cocktails.
Tickets go on sale mid-October!