The U.S. Marshals Museum is scheduled to open in the Fall of 2019. Don't miss out on the excitement as that date rapidly draws nears. There will be lots of celebrations, educational events, and seminars. Stay up-to-date by registering for our newsletters. You can also keep up with upcoming events on social media.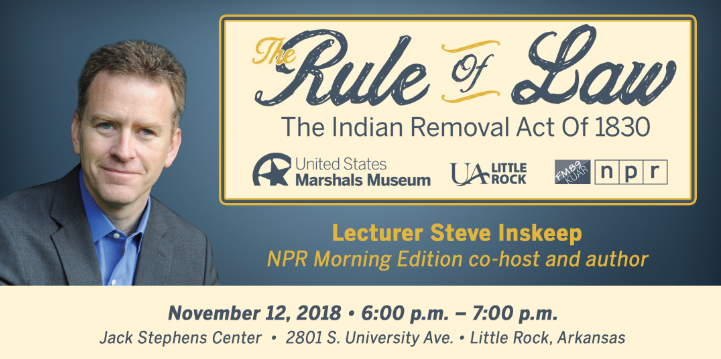 The United States Marshals Museum (USMM) invites you to join us on November 12th to listen to NPR Morning Edition co-host and author Steve Inskeep for our lecture, "The Rule of Law" at UA-Little Rock's Jack Stephens Center. This free and open to the public event begins at 6 p.m. Mr. Inskeep will be discussing the impact, then and now, on the Indian Removal Act of 1830.
Inskeep is the co-host of Morning Edition, a nationally-broadcast daily news program on NPR public radio. Inskeep is the author of Jacksonland, his 2015 historic account on President Andrew Jackson's long-running conflict with John Ross, a Cherokee chief who resisted the removal of Indians from the eastern United States in the 1830's. In 1839, Ross' wife Elizabeth "Quatie" Ross fell ill on the Trail of Tears and died in Little Rock. Her original grave marker was thought lost until discovered in Little Rock's historic Mount Holly Cemetery. The original stone is preserved now inside the Historic Arkansas Museum, and a replica is in Mount Holly, along with a memorial, where visitors often leave tokens in the American Indian tradition.
Former United States Court of Appeals for the Eighth Circuit Judge Morris "Buzz" Arnold will introduce the program and moderate the question-and-answer session. Event sponsors include UA-Little Rock, Sequoyah National Research Center, KUAR-Radio and NPR.
Admission is free, but an RSVP is required by November 9 to https://theruleoflaw.eventbrite.com.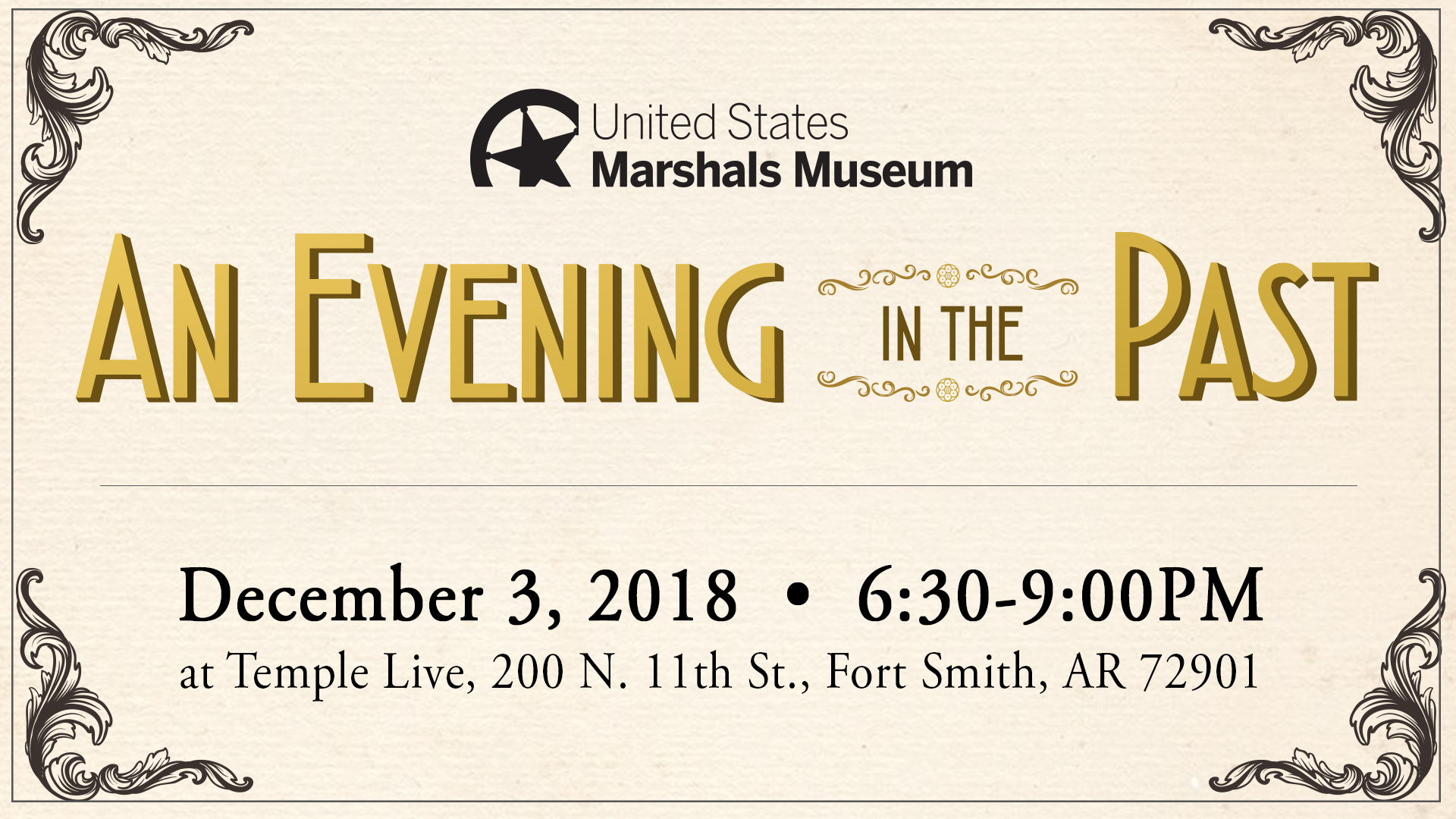 This will be the fourth year for the USMM's annual An Evening in the Past, set for Monday, December 3rd at Temple Live in Fort Smith from 6:30-9:00 p.m. This year, An Evening in the Past will feature historical actor Joe Wiegand as President Theodore Roosevelt. During the event, President Roosevelt will visit with guests about his time as the 26th President of the United States. Guests will enjoy an early 20th century inspired menu featuring some of President Roosevelt's favorite foods – era-appropriate cocktails, and entertainment.
President Roosevelt became the youngest person to be President in the nation's history after the assassination of William McKinley. He will address the new excitement and power he brought to the office, as well as how he led Congress and the American public toward progressive reforms and a strong foreign policy.
Joe Wiegand has been portraying Theodore Roosevelt since 2004. He has performed at the White House, and has been featured as President Roosevelt in "The Men Who Built America" on the History Channel.
Attire: Business Casual
To purchase tickets, please visit our Eventbrite page.