In January 2007, former U.S. Marshals Service Director John Clark announced the decision that Fort Smith, Arkansas would be the home of the U.S. Marshals Museum. This exciting announcement culminated a highly-competitive site selection process that spanned several years. The dedicated group of volunteers who had represented Fort Smith throughout this selection process had work incredibly hard to earn this honor for our community.
With the site designation in hand, the work then expanded and escalated. Bringing this Museum to life has required the endurance and unwavering dedication of: the Museum staff and Board of Directors, Museum Foundation staff and Board of Directors, our community, and our generous donors.
While the U.S. Marshals Museum honors a federal law enforcement agency, the Museum is not federally funded. Requiring an investment of more than $50 million, this project is being financed almost entirely by the generosity of foundations, businesses, and individuals and supported in-part by local and state government entities. Your financial support would be greatly appreciated.
Our Mission
The Mission of the U.S. Marshals Museum is to form a national center of heritage and legacy, disseminate knowledge, and inspire appreciation for the accomplishments of the U.S. Marshals Service.
Our Vision
The U.S. Marshals Museum will inspire Americans across the country—both now and for future generations—to live with the core values of the U.S. Marshals Service: "Justice, Integrity, and Service."
U.S. Marshals Museum
MUSEUM STAFF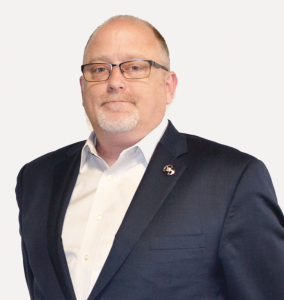 Patrick Weeks
President / CEO, USMM
Mr. Weeks joined the Marshals Museum project in 2016, bringing with him more than two decades of experience in providing vision and leadership in the creation and operations of experiences and related programming for museums, science centers and attractions. He previously served as the principal of Strategic Experience Solutions, as the Vice President of Roto, as well as the Vice President of Operations and Guest Experiences for the Arizona Science Center. Throughout his career, Mr. Weeks has successfully built strong, long-term relationships with team members and related stakeholders while maintaining focus on standards and accountability. He has proven success in developing and executing multi-million dollar strategic plans and initiatives in the museum field.
Collections: David Kennedy
Education: Leslie Higgins
Marketing & Events: Meredith Baldwin
Business Office: Tracie Jacobs
Museum Coordinator: Jurena Storm
USMM BOARD OF DIRECTORS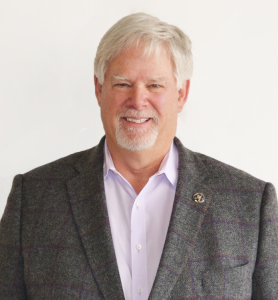 Cole Goodman, M.D.
Chairman, USMM Board of Directors
Dr. Goodman was named president of Mercy Clinic Fort Smith in January 2010. Since that time, the clinic has grown from 26 physicians to 131. He served more than two decades on the board for the Fort Smith Boys and Girls Club and was inducted into the Boys Club Hall of Fame in 2014. In 2015, he received the Fort Smith Sertomas Service of Mankind award.
MEMBERS, MUSEUM BOARD OF DIRECTORS
Dewaine Allen
Doug Babb
Joe Byrd
John Clark
Steve Clark
Xernona Clayton
Neil DeSousa
Catherine Gray
Rick Griffin
John Hawkins
Pat Hightower
William F. Hines
Charles Ledbetter
Claude Legris
Edwin Marshall
Nancy McGillivray
Donald P. O'Hearn
Michael Pearson
Jim Reilly
Judge Jim Spears
David Turk
U.S. Marshals Museum Foundation
USMM FOUNDATION STAFF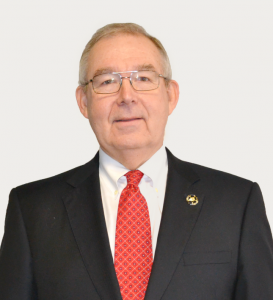 Jim M. Dunn
President, USMM Foundation
Prior to joining the U.S. Marshals Museum in 2009, Mr. Dunn worked as an attorney with Warner, Smith & Harris for over 35 years. He is a past President of Fort Smith Rotary Club, Sebastian County Bar Association, United Way of Fort Smith Area, Inc., Arkansas Chapter of the American Board of Trial Advocates, W. B. Putman Inn of Court, and other community organizations.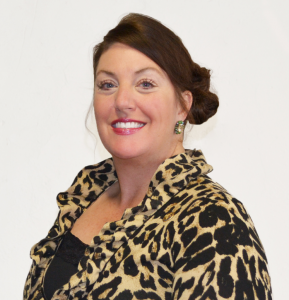 Alice K. Alt
Vice President, Development, USMM Foundation
Mrs. Alt has close to twenty years' experience in development, marketing and public relations. Some of her roles at the U.S. Marshals Museum include fundraising, marketing, public relations, staff relationships and team management. She also sits on several boards in the Fort Smith community and volunteers her time with her husband and three children at several nonprofits in Fort Smith. Mrs. Alt assumed her position with the Museum in 2014.
Development Coordinator: Jennifer Seaton-Rambo
USMM FOUNDATION BOARD OF DIRECTORS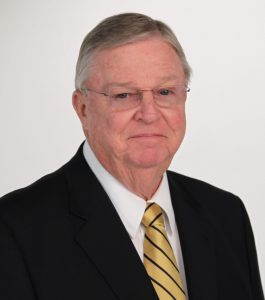 Robert A. Young III
Chairman, USMM Foundation Board of Directors
Mr. Young worked with Arkansas Best Corporation for 52 years, serving as President from 1973 to 2004, CEO from 1988 to 2006 and Board Chairman from 2004 to 2016. From 1979 to 1994, Mr. Young also served as the President of ABF Freight System Inc., guiding ABF through a period of tremendous growth that resulted in ABF becoming a nationwide motor carrier.
MEMBERS, USMM FOUNDATION BOARD OF DIRECTORS
Doug Babb
Dr. Judy Boreham
Robin Clegg
Carl Davis
Walter Echols
Robert Hornberger
Ken Kilgore
Chester Koprovic
Thomas (Chuck) Kupferer
Judy McReynolds
Philip H. Merry, Jr.
Rusty Myers
Hon. Jim Spears
Buddy Spradlin
Dick Trammel
Richard Udouj
George Westmoreland
Bennie Westphal